Class & Schedule
journey beyond the mat
Class introduction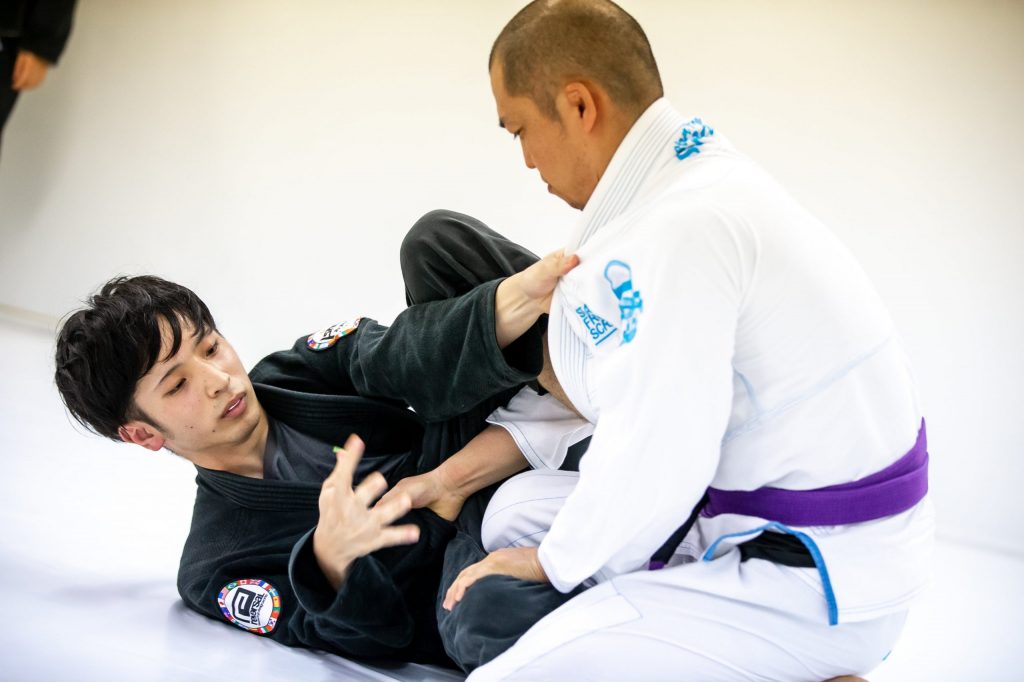 basic
We will teach you the basic movements and basic techniques of jiu-jitsu. It also teaches moves that can be used as self-defense. This class is recommended for beginners and white belt members.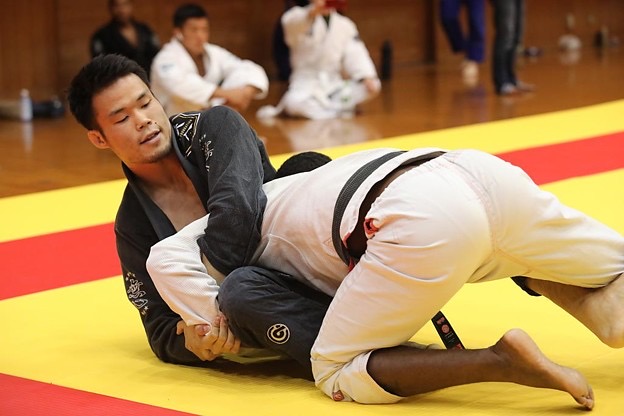 regular
I teach a wide range of jiu-jitsu techniques. We prepare for drills (repeated practice) and basic movements, and work on technique practice. The level is higher than the basic class. Sparring may occur, but participation is not compulsory.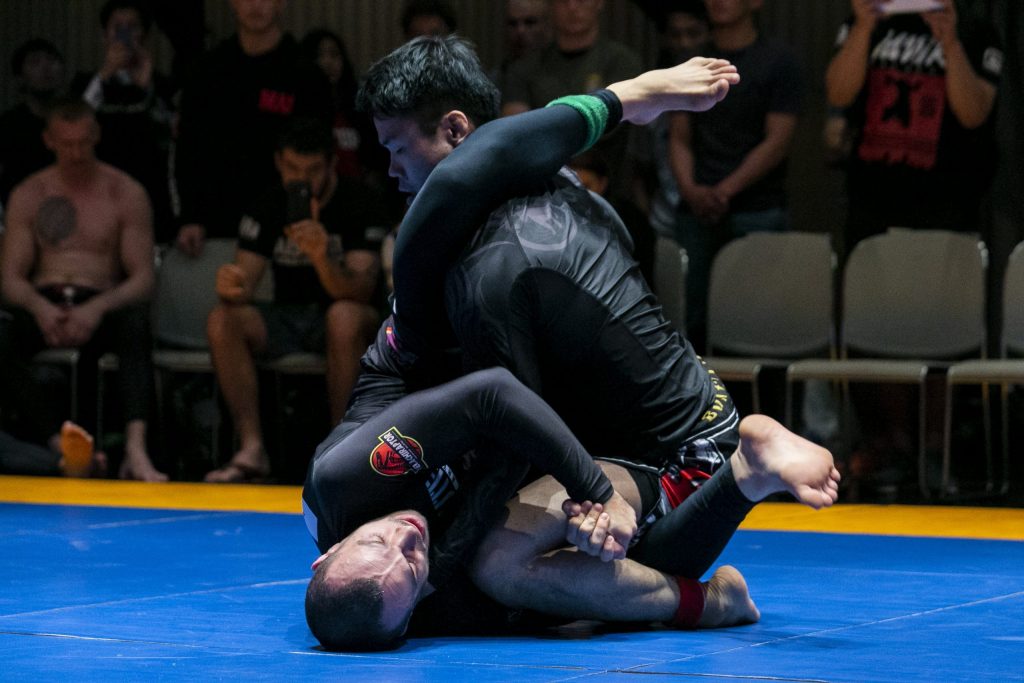 grappling
This is a class where you take off your jiu-jitsu gi and wear a rash guard and fight shorts. The rules of the competition are slightly different, but the flow of the class is the same as the regular class.
open mat
It's time for the gathered members and instructors to freely work on drills and sparring. If you are a beginner, review what you have learned in class and ask the instructor if you do not understand.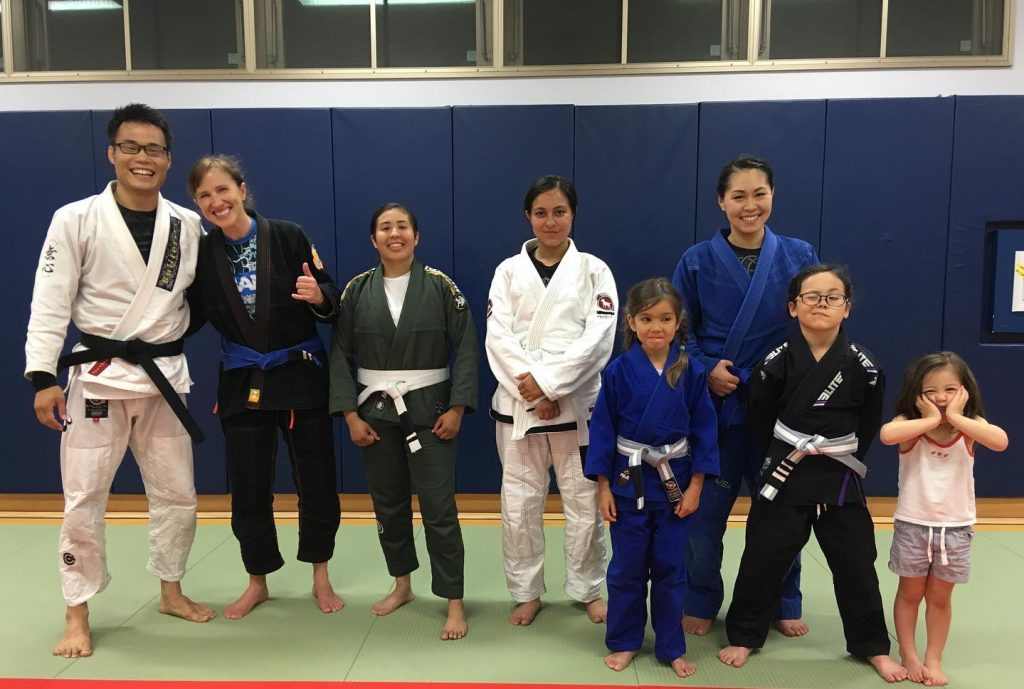 Women
This class is for women only. Beginners and those who are reluctant to practice with men can practice with confidence.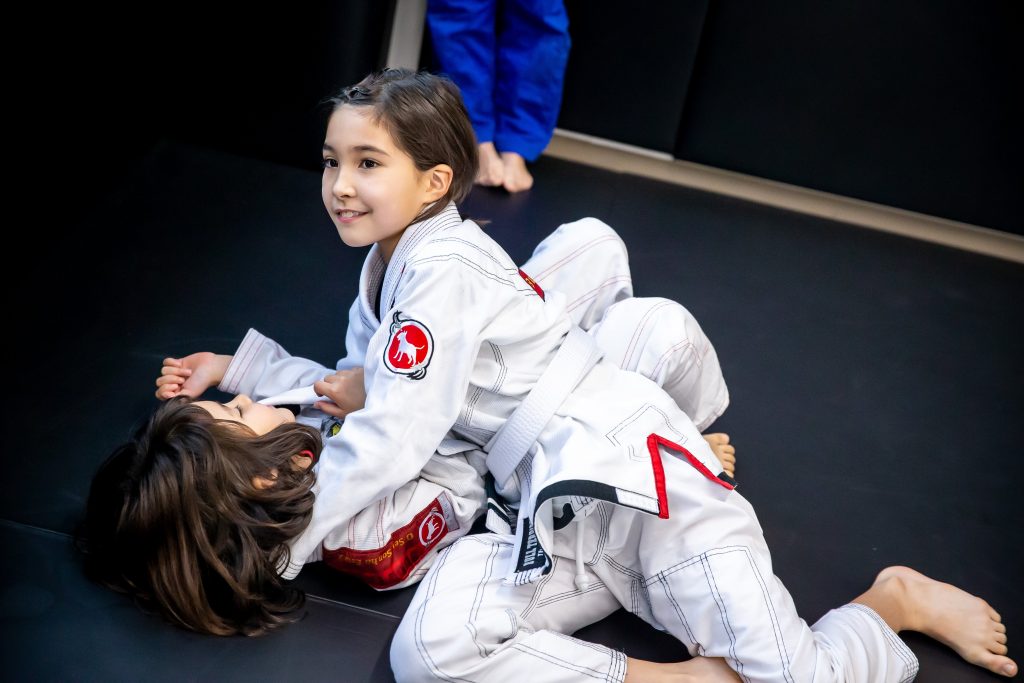 kids
This class is for elementary school students and younger. Through fun mat exercises and learning the basics of jiu-jitsu, we aim to help you grow both physically and mentally. Some classes are taught in English by an American instructor, so you can develop your language skills.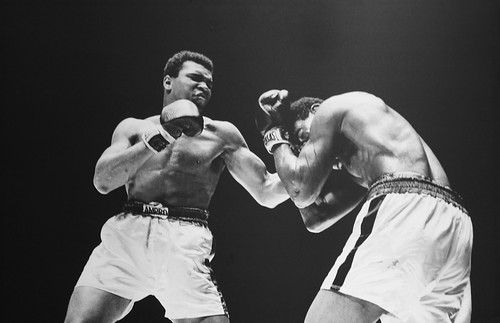 boxing
Held at Iwakuni Academy. Active professional boxer Jeremy Cullers will carefully guide you from beginners to aspiring athletes. We also have morning classes.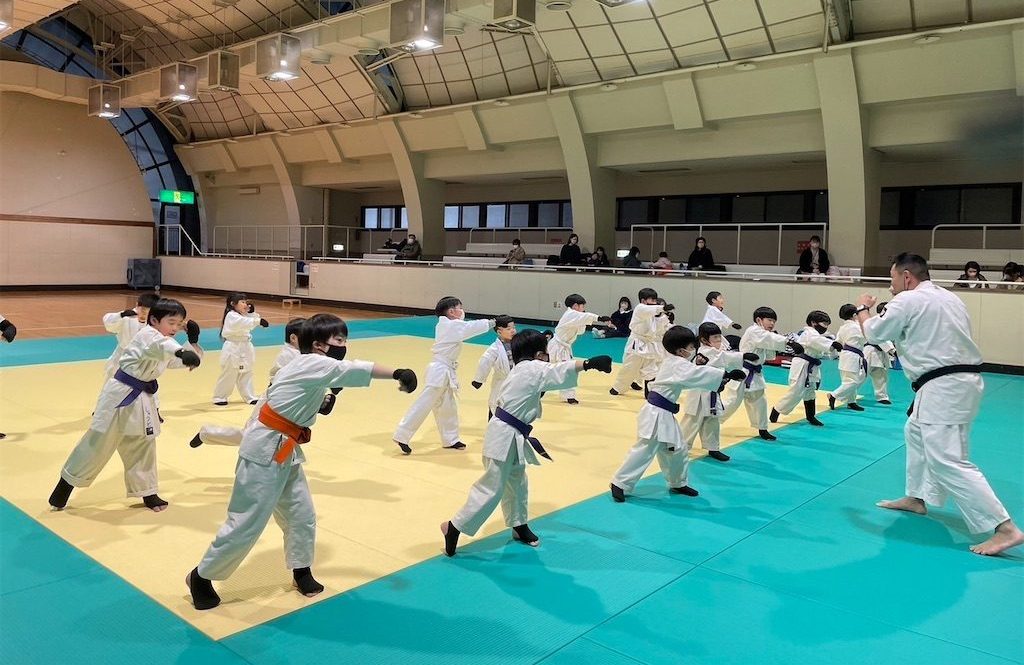 karate
A karate class taught by former All Japan champion Kenji Akiyama and active MMA champion Shota Fujii. Held at Iwakuni Academy. Admission is possible from 4 years old. Inexperienced students can attend the class with peace of mind, as a teacher with a wealth of teaching experience teaches in a two-person system.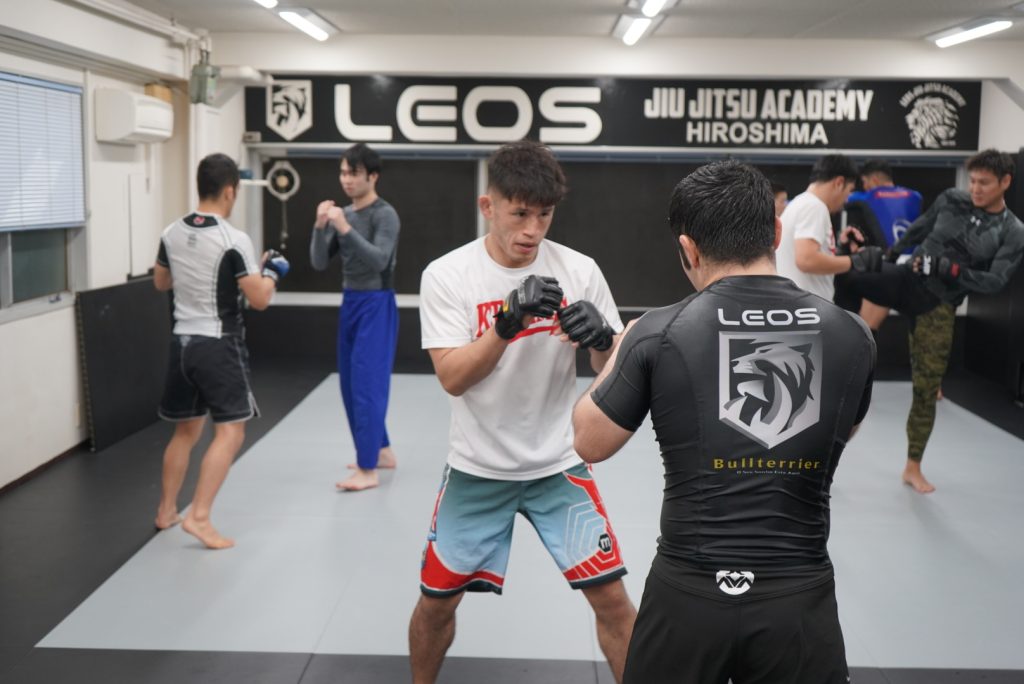 MMA
This is a mixed martial arts class that uses all of the batting, throwing, and poles to fight. Many people must have seen RIZIN and PRIDE on TV. LEOS instructors are active champions, and they strive to provide technical instruction that satisfies everyone from beginners to athletes.
Hiroshima schedule
| | Mon | Tue | Wed | Thu | Friday | Sat | Sun |
| --- | --- | --- | --- | --- | --- | --- | --- |
| 10:00 AM | | | | | | | |
| 10:30 AM | | | | | | | |
| 11:00 AM | | | | | | | |
| 11:30 AM | | | | | | | |
| 6:00 PM | | | | | | | |
| 6:30 PM | | | | | | | |
| 7:00 PM | | | | | | | |
| 7:30 PM | | | | | | | |
| 8:00 PM | | | | | | | |
| 8:30 PM | | | | | | | |
| 9:00 PM | | | | | | | |
| 9:30PM | | | | | | | |
| | Mon | Tue | Wed | Thu | Friday | Sat | Sun |
| --- | --- | --- | --- | --- | --- | --- | --- |
| 6:00 PM | | | | | | | |
| 6:30 PM | | | | | | | |
| | Mon | Tue | Wed | Thu | Friday | Sat | Sun |
| --- | --- | --- | --- | --- | --- | --- | --- |
| 7:00 PM | | | | | | | |
| 7:30 PM | | | | | | | |
| | Mon | Tue | Wed | Thu | Friday | Sat | Sun |
| --- | --- | --- | --- | --- | --- | --- | --- |
| 11:00 AM | | | | | | | |
| 11:30 AM | | | | | | | |
| 7:00 PM | | | | | | | |
| 7:30 PM | | | | | | | |
| 8:00 PM | | | | | | | |
| 8:30 PM | | | | | | | |
| | Mon | Tue | Wed | Thu | Friday | Sat | Sun |
| --- | --- | --- | --- | --- | --- | --- | --- |
| 9:00 PM | | | | | | | |
| 9:30PM | | | | | | | |
| | Mon | Tue | Wed | Thu | Friday | Sat | Sun |
| --- | --- | --- | --- | --- | --- | --- | --- |
| 7:00 PM | | | | | | | |
| 7:30 PM | | | | | | | |
| | Mon | Tue | Wed | Thu | Friday | Sat | Sun |
| --- | --- | --- | --- | --- | --- | --- | --- |
| 8:00 PM | | | | | | | |
| 8:30 PM | | | | | | | |
| | Mon | Tue | Wed | Thu | Friday | Sat | Sun |
| --- | --- | --- | --- | --- | --- | --- | --- |
| 9:00 PM | | | | | | | |
| 9:30PM | | | | | | | |
| | Mon | Tue | Wed | Thu | Friday | Sat | Sun |
| --- | --- | --- | --- | --- | --- | --- | --- |
| 10:00 AM | | | | | | | |
| 10:30 AM | | | | | | | |
| 11:00 AM | | | | | | | |
| 11:30 AM | | | | | | | |
| 7:00 PM | | | | | | | |
| 7:30 PM | | | | | | | |
| | Mon | Tue | Wed | Thu | Friday | Sat | Sun |
| --- | --- | --- | --- | --- | --- | --- | --- |
| 8:00 PM | | | | | | | |
| 8:30 PM | | | | | | | |
| | Mon | Tue | Wed | Thu | Friday | Sat | Sun |
| --- | --- | --- | --- | --- | --- | --- | --- |
| 10:00 AM | | | | | | | |
| 10:30 AM | | | | | | | |
| | Mon | Tue | Wed | Thu | Friday | Sat | Sun |
| --- | --- | --- | --- | --- | --- | --- | --- |
| 8:30 PM | | | | | | | |
| 9:00 PM | | | | | | | |
| 9:30PM | | | | | | | |
| | Mon | Tue | Wed | Thu | Friday | Sat | Sun |
| --- | --- | --- | --- | --- | --- | --- | --- |
| 8:00 PM | | | | | | | |
| 8:30 PM | | | | | | | |
| 9:00 PM | | | | | | | |
Iwakuni Schedule
| | Mon | Tue | Wed | Thu | Friday | Sat | Sun |
| --- | --- | --- | --- | --- | --- | --- | --- |
| 9:00 AM | | | | | | | |
| 9:30 AM | | | | | | | |
| 10:00 AM | | | | | | | |
| 10:30 AM | | | | | | | |
| 11:00 AM | | | | | | | |
| 11:30 AM | | | | | | | |
| 12:00 PM | | | | | | | |
| 12:30PM | | | | | | | |
| 3:30PM | | | | | | | |
| 4:00 PM | | | | | | | |
| 4:30PM | | | | | | | |
| 5:00 PM | | | | | | | |
| 5:30PM | | | | | | | |
| 6:00 PM | | | | | | | |
| 6:30 PM | | | | | | | |
| 7:00 PM | | | | | | | |
| 7:30 PM | | | | | | | |
| 8:00 PM | | | | | | | |
| 8:30 PM | | | | | | | |
| 9:00 PM | | | | | | | |
| 9:30PM | | | | | | | |
| | Mon | Tue | Wed | Thu | Friday | Sat | Sun |
| --- | --- | --- | --- | --- | --- | --- | --- |
| 8:00 PM | | | | | | | |
| 8:30 PM | | | | | | | |
| | Mon | Tue | Wed | Thu | Friday | Sat | Sun |
| --- | --- | --- | --- | --- | --- | --- | --- |
| 9:00 AM | | | | | | | |
| 9:30 AM | | | | | | | |
| 5:00 PM | | | | | | | |
| 5:30PM | | | | | | | |
| | Mon | Tue | Wed | Thu | Friday | Sat | Sun |
| --- | --- | --- | --- | --- | --- | --- | --- |
| 6:00 PM | | | | | | | |
| 6:30 PM | | | | | | | |
| | Mon | Tue | Wed | Thu | Friday | Sat | Sun |
| --- | --- | --- | --- | --- | --- | --- | --- |
| 7:00 PM | | | | | | | |
| 7:30 PM | | | | | | | |
| | Mon | Tue | Wed | Thu | Friday | Sat | Sun |
| --- | --- | --- | --- | --- | --- | --- | --- |
| 11:00 AM | | | | | | | |
| 11:30 AM | | | | | | | |
| 12:00 PM | | | | | | | |
| 12:30PM | | | | | | | |
| 9:00 PM | | | | | | | |
| 9:30PM | | | | | | | |
| | Mon | Tue | Wed | Thu | Friday | Sat | Sun |
| --- | --- | --- | --- | --- | --- | --- | --- |
| 6:00 PM | | | | | | | |
| 6:30 PM | | | | | | | |
| | Mon | Tue | Wed | Thu | Friday | Sat | Sun |
| --- | --- | --- | --- | --- | --- | --- | --- |
| 7:00 PM | | | | | | | |
| 7:30 PM | | | | | | | |
| 8:00 PM | | | | | | | |
| 8:30 PM | | | | | | | |
| | Mon | Tue | Wed | Thu | Friday | Sat | Sun |
| --- | --- | --- | --- | --- | --- | --- | --- |
| 9:00 PM | | | | | | | |
| 9:30PM | | | | | | | |
| | Mon | Tue | Wed | Thu | Friday | Sat | Sun |
| --- | --- | --- | --- | --- | --- | --- | --- |
| 6:00 PM | | | | | | | |
| 6:30 PM | | | | | | | |
| 7:00 PM | | | | | | | |
| 7:30 PM | | | | | | | |
| | Mon | Tue | Wed | Thu | Friday | Sat | Sun |
| --- | --- | --- | --- | --- | --- | --- | --- |
| 10:00 AM | | | | | | | |
| 10:30 AM | | | | | | | |
| 11:00 AM | | | | | | | |
| 11:30 AM | | | | | | | |
| 8:00 PM | | | | | | | |
| 8:30 PM | | | | | | | |
| 9:00 PM | | | | | | | |
| | Mon | Tue | Wed | Thu | Friday | Sat | Sun |
| --- | --- | --- | --- | --- | --- | --- | --- |
| 7:00 PM | | | | | | | |
| 7:30 PM | | | | | | | |
| | Mon | Tue | Wed | Thu | Friday | Sat | Sun |
| --- | --- | --- | --- | --- | --- | --- | --- |
| 8:00 PM | | | | | | | |
| 8:30 PM | | | | | | | |
| 9:00 PM | | | | | | | |
| 9:30PM | | | | | | | |
| | Mon | Tue | Wed | Thu | Friday | Sat | Sun |
| --- | --- | --- | --- | --- | --- | --- | --- |
| 7:00 PM | | | | | | | |
| 7:30 PM | | | | | | | |
| 8:00 PM | | | | | | | |
| 8:30 PM | | | | | | | |
| | Mon | Tue | Wed | Thu | Friday | Sat | Sun |
| --- | --- | --- | --- | --- | --- | --- | --- |
| 9:00 PM | | | | | | | |
| 9:30PM | | | | | | | |
| | Mon | Tue | Wed | Thu | Friday | Sat | Sun |
| --- | --- | --- | --- | --- | --- | --- | --- |
| 10:00 AM | | | | | | | |
| 10:30 AM | | | | | | | |
| | Mon | Tue | Wed | Thu | Friday | Sat | Sun |
| --- | --- | --- | --- | --- | --- | --- | --- |
| 11:00 AM | | | | | | | |
| 11:30 AM | | | | | | | |
| | Mon | Tue | Wed | Thu | Friday | Sat | Sun |
| --- | --- | --- | --- | --- | --- | --- | --- |
| 12:00 PM | | | | | | | |
| 12:30PM | | | | | | | |
| | Mon | Tue | Wed | Thu | Friday | Sat | Sun |
| --- | --- | --- | --- | --- | --- | --- | --- |
| 3:30PM | | | | | | | |
| 4:00 PM | | | | | | | |
| 4:30PM | | | | | | | |